Coates Tree Service, Inc.
Providing expert tree service for Santa Fe, New Mexico since 1979.
Welcome to Coates Tree Service. We have been providing reliable tree service in Santa Fe since 1979.  We provide trimming, removals, storm repair and stump removal.  In addition, we provide tree maintenance; including deep root fertilization and spraying for insects and diseases.  Over the years, we have become one of the most reputable tree services in Santa Fe.
Trimming & Pruning
Removals
Storm Repair
Stump Removal
Firescaping
Tree Fertilization
Spraying for Insects & Diseases
PRUNING, TRIMMING & REMOVAL
We prune to promote good structural growth and to reduce the size of the tree canopy.  We trim dead branches and remove from the property using the best industry standards to accomplish the job.
SPRAYING FOR INSECTS & DISEASES
We offer protection and treatment for insects and diseases that can invade and destroy your trees.  We are experienced and certified in insect and disease identification and the best treatment methods for trees and the environment.
FERTILIZING
Every tree needs adequate nutrition to survive. In the event a tree is in decline, severely stressed or even healthy, we can treat your trees to prolong life, revive health, or simply maintain its beauty and strength.
DAMAGE REPAIR, CABLING & BRACING
Trees can break in storm and still be repairable. Cabling and bracing is a technique used to support structural weakness in tree, and is usually done with additional pruning.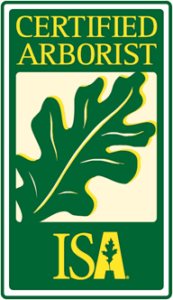 Caring for Santa Fe Trees Since 1979
LOCALLY OWNED & OPERATED: ROBERT COATES, CERTIFIED ARBORIST # RM-7255A
In the event a tree becomes a hazard or is required to be removed, we have the experience and equipment to do the toughest jobs. Our highest priority is safety.
Coates Tree Service is fully insured. This assures not only protects you and your property but our employees. Insurance Certificates provided upon request.